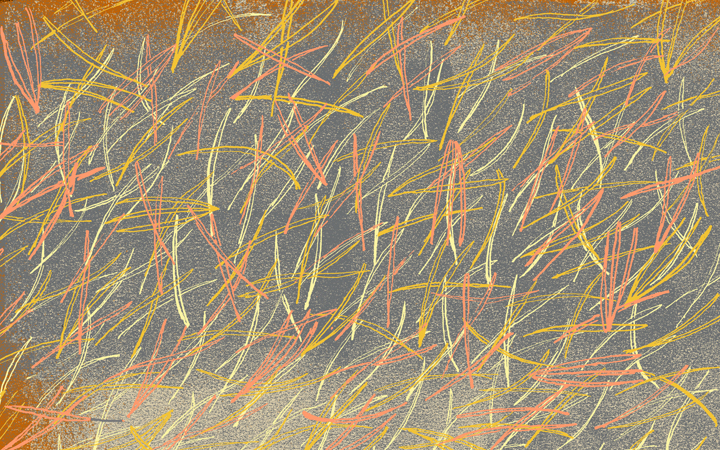 Pine Needles 1
While walking the dog on a late fall day, I was taken by the array of pine needles in the road and their abstract possibilities. Upon returning to my studio, I did a series of ink drawings of pine needles and began playing with the forms.
Paper size is 16"H x 20"W
Image size is 10"H x 16"W
Signed and numbered by the artist. Limited edition of 250.